Privacy Policy
Effective from 01 July 2020
---
LMSi
Logistics Management System Infinitus ("we", "us", "our")
Both our web and mobile applications (hereinafter referred to as "Service") are Services we provide to our registered customers.
This document states our policies regarding the collection, use and disclosure of personal data when using our Service.
We use your data to provide Service. By using our Service, you agree to the collection and use of information in accordance with this policy.
Information Collection, Use and Disclosure
We collect different types of information such as user ID, login password, product information, delivery address to provide Service to you.
While using our Service, we may ask you to provide us with information that can be used to identify you, peraonal indentifiable information may be included, but not limited to :
· we may collect certain information automatically, including but not limited to, the type of mobile device unique ID, the IP address of your computer/mobile, your computer/mobile operating system, the type of browser.
· we use the collected date for various purposes :
◦ to provide and maintain the Service
◦ to notify you about updates and changes
◦ to provide customer care and support
◦ to detect, prevent and address technical issues
We will take all necessary steps to ensure that your data is treated securely and in accordcance with this Privacy Policy and no transfer of the personal data will take place to any orgganization or any country unless there are adequate controls in place including the security of your data and other personal information.
We may disclose your data in good faith belief that the action is necessary :
· to comply with a legal obligation
· to protect and defend the rights and property of LMSi
· to prevent and investigate possible wrongdoing in connection with our Service
· to protect the safety of users of the Service
· to protect against legal liability
The security of your data is important to us, we strive to use commercially acceptable means to protect these data.
Service Providers
We collect relative data from third party companies to facilitate our Service, for example tracking information.
Links to other sites
Our LMSi Service does not contain link to other sites that are not operated by us.
Changes to this Privacy Policy
In case we need to update our Privacy Policy, we will notify you of any changes by posting the new Privacy Policy on our website. Please review this Privacy Policy periodically for any change.
Contact Us
If you have any question about this Privacy Policy, please contact us by visisting this page on our website :
http://www.int-sca.com/article/show_article.php?id=333
---
---
Related article
ISCA-AFRICA Trade Logistics Company Ltd organized the Co-operation MOU Ceremony in the witness of Consul-General of th...View details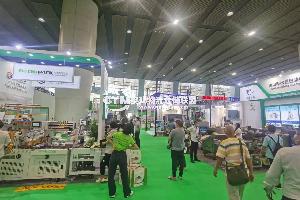 October 27-29, 2021, Guangzhou International cold chain industry expo View details
---